Dianna Di Paola – Director and 4 year old Co-Educator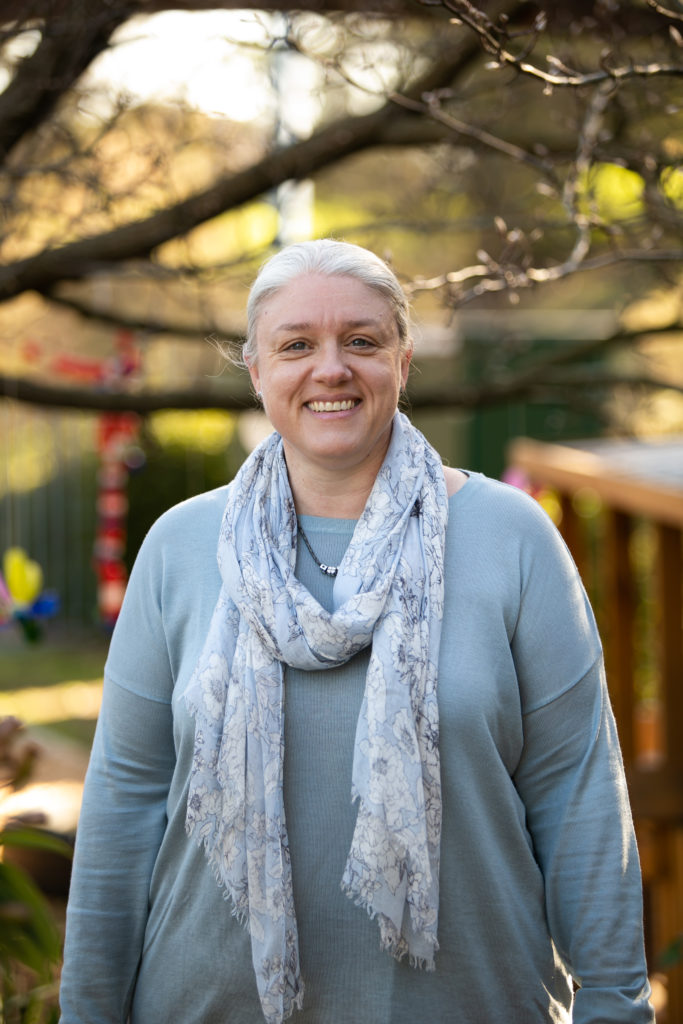 Hello everyone, my name is Dianna Di Paola.
I have worked at Deep Creek Preschool since January 2013 as a Co-Educator (4-year-old program) and in administration.
Prior to joining the teaching team, my two sons attended the three and four-year-old program at the Preschool where I was also part of the Executive Committee of Management. I was Secretary for one year and then President for three years.
I enjoyed four great years at Deep Creek Preschool as a parent and made some wonderful and lifelong friends. It is a significant privilege to still be a part of this fantastic Preschool as a staff member.
My background is in Child Care where I worked as a Team Leader in the baby room for 3 years and then as a Director of a long day care centre for 10 years. In 2012, I completed my Certificate III in Children's Services and in 2016 I completed my Diploma in Early Childhood.
I am the dedicated Child Safety Person. I have completed training in Child Safety Standards and the Reportable Conduct Scheme. Through professional development I am constantly reflecting on incorporating new ideas and new possibilities that we can bring into the program and service that will benefit our Deep Creek community.
I enjoy collaborating with families and especially our Committee of Management. I am passionate about making Deep Creek a welcoming environment for all families and watching the children develop new skills and ideas by building on their curiosity and interests.
In my spare time I enjoy spending time with family, cooking, eating out and gardening.
---
Bronwyn Reed – Early Childhood Teacher
(4 year old)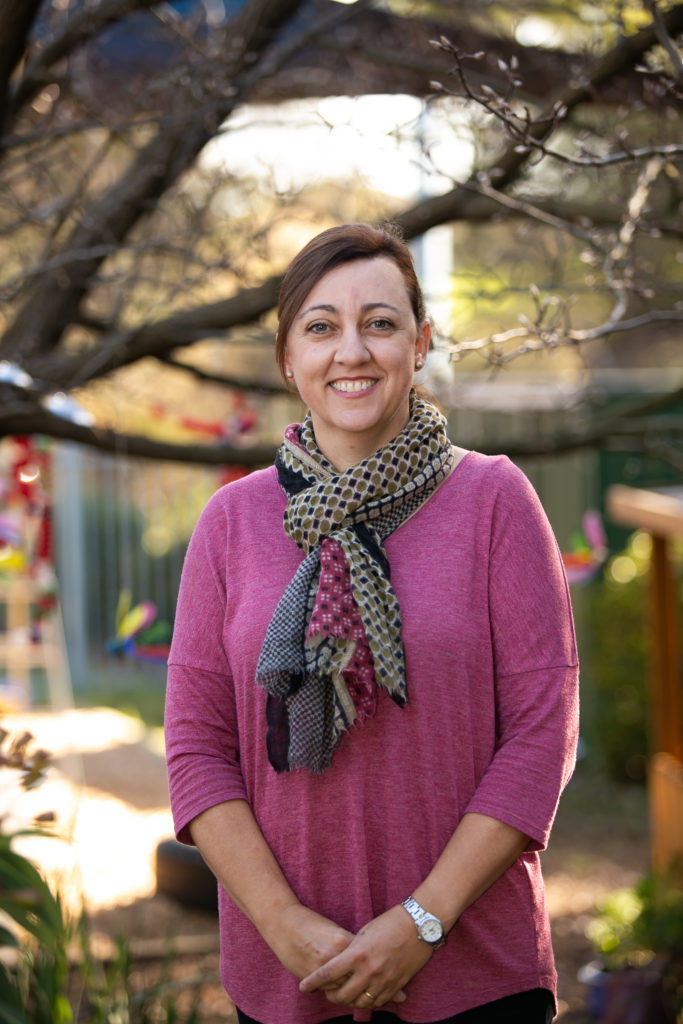 Hello Friends, I am Bronwyn Reed.
I have been part of the Early Childhood profession for over 20 years. I have worked with all age groups (0-6 years) and have also undertaken various managerial roles. I commenced here at Deep Creek Preschool as the 4-year-old Educator in 2018.
Teaching has always been my passion. I strive to provide a curriculum where children will enjoy learning through play in a nurturing and stimulating environment. I feel it is important to build strong partnerships with children and their families and to encourage children to develop life skills through play such as confidence, resilience, independence, determination and kindness.
Throughout the year I continue to learn and grow as an Early Childhood Teacher by attending regular professional development training. I have completed several training sessions on Respectful Relationships, Inclusion, Diversity and Equity, Planning and Documentation, Mandatory Reporting and School Readiness.
What I love about Deep Creek Preschool is working alongside such wonderful, enthusiastic and dedicated colleagues, being involved in a Committee of Management who are supportive and are always open to new ideas, working in partnership with families and most importantly, nurturing and teaching children.
When I am not working, I love spending quality time with my family, camping, reading and socialising with friends.
---
Trudy Kelly – 4 year old Co-Educator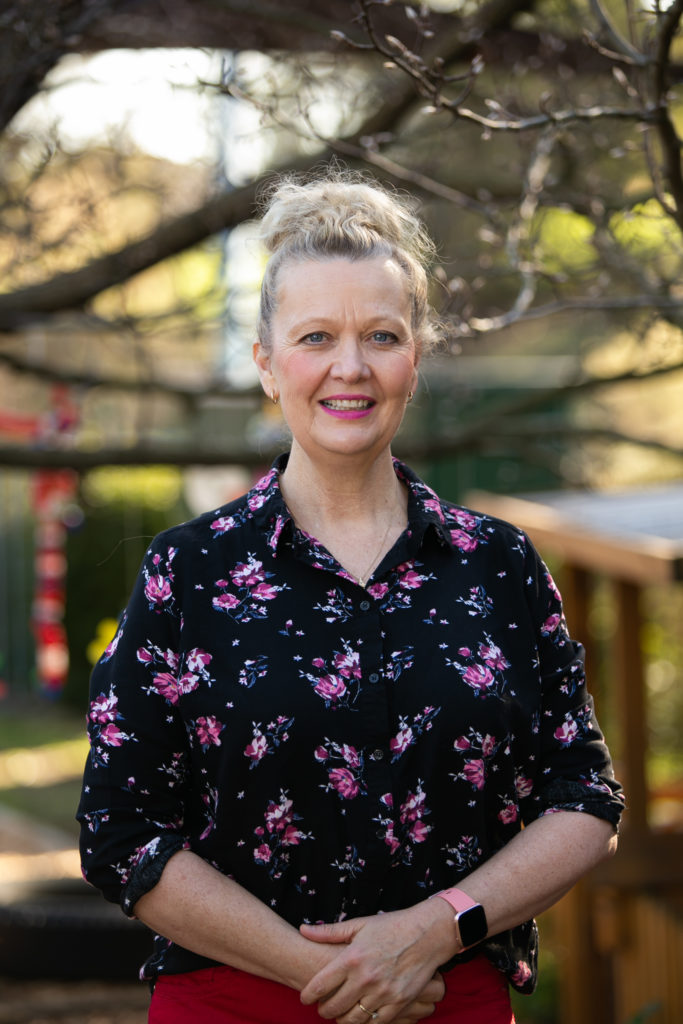 Hello everyone, my name is Trudy Kelly.
I have been a Co-Educator (4-year-old program) at Deep Creek Preschool since 2019 and I feel privileged to be part of such a wonderful team at this strong community-based Preschool.
I am a Diploma Qualified Childhood Educator with training as an ISS inclusion support worker for children with additional needs. During my career in Child Care I have worked across all age groups from babies through to kinder age children. I have a passion to highlight the environment and sustainability through teaching the children. I continue my journey in professional development throughout each year. This is conducted through training webinars, on site seminars and various online courses, all designed to enhance professional knowledge, practice and engagement.
I believe in complete engagement with children, their families and all the team at the Preschool. I understand the best outcomes for the children start with good quality programs and an engaging learning environment.
In my spare time I love gardening, shopping at the markets and travelling back to my home in
Goulburn Valley, country Victoria.
---
Sonia Cheng – Early Childhood Teacher
(3 year old)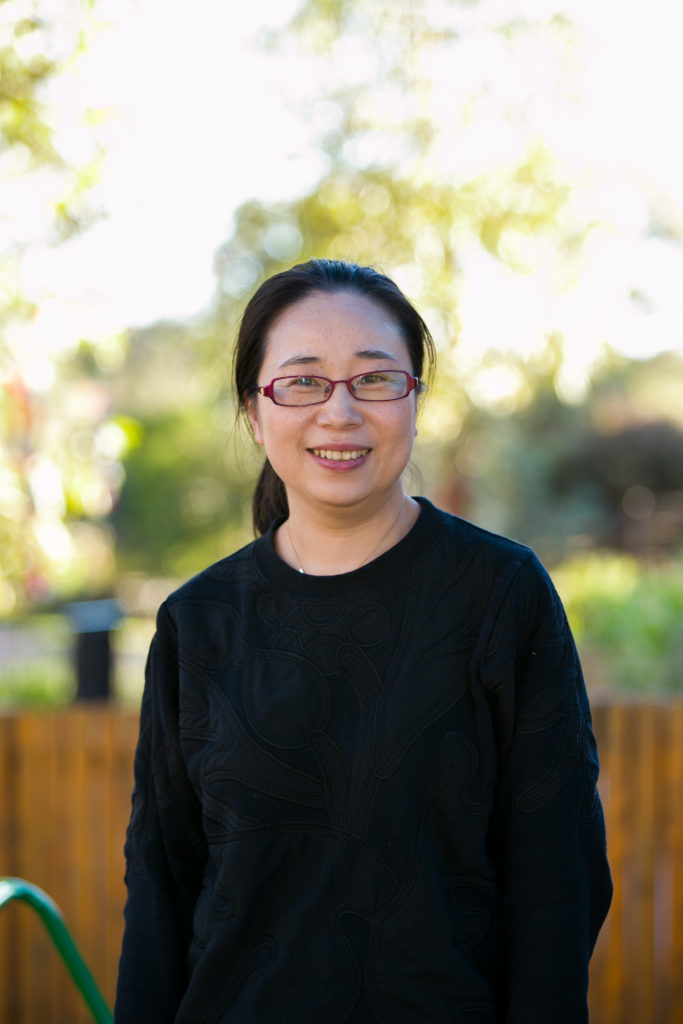 Hi everyone, my name is Sonia.
I joined the Deep Creek Preschool team as the 3-year-old Educator in 2019.
Before I moved to Australia, I worked in China as a Secondary School Teacher for approximately five years. I migrated to Australia as an overseas student to further my teaching career however during this time I switched to Early Childhood teaching. I graduated from RMIT University in Early Childhood Education in 2010 and worked as a Kindergarten Teacher in a long day care setting.
In my teaching practice, I am passionate about establishing a welcoming, respectful, inclusive and supportive environment, where all the children feel secure, comfortable and accepted as they actively make sense of the world through play-based learning. I enjoy getting to know each child as a unique individual and I have a natural passion for encouraging and helping them to reach their full potential.
There is nothing I love more than seeing the children I teach playing happily together side by side whilst simultaneously learning lifelong skills and building confidence in a developmentally appropriate manner.
When I am not at Deep Creek Preschool, I like spending time with my family which is very essential to me. I enjoy travelling, reading, building LEGO constructions with my boy as well as learning how to cook. There is no better feeling than cooking something new and delicious that my family enjoy and are grateful for.
It is a great pleasure to be a part of Deep Creek Preschool and I am keen to meet you all when you come to kinder.
---
Sudesh Malik –  3 year old Co-Educator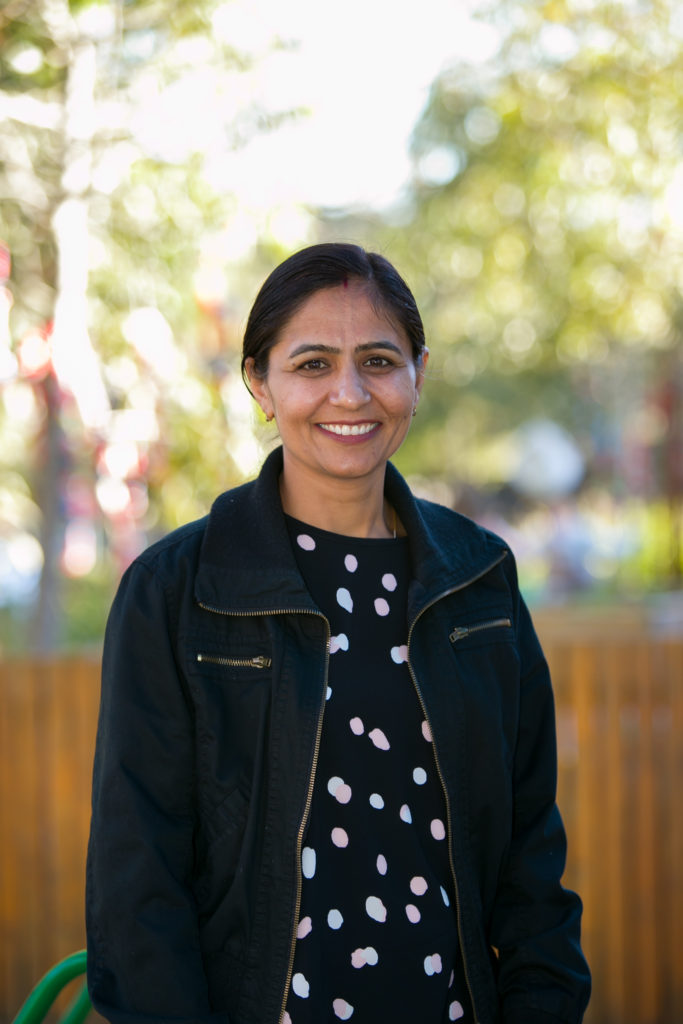 Hi Everyone, I am Sudesh Malik.
I joined the Deep Creek Preschool team in 2019 as a Co-Educator (3-year-old program). I thoroughly enjoy my work and believe that it's an honour to play a key part of children's learning and development at the very early stage of their education.
I hold a bachelor's degree in Arts and Education from overseas. I worked as a Mathematics teacher in India. I am a Diploma Qualified Childcare Educator. I have been working in the Child Care industry since 2012 and have worked with all age groups. I love working with children, sharing their special moments at kinder as they express themselves through learning and play. It gives me great joy to watch them develop new skills as they explore all the wonderful things about being a 3-year-old, while helping them feel safe and secure.
I am married and have two lovely children, a son and a daughter. I like cooking, gardening and spending quality time with my family which provides me motivation and strength to excel in everything.
It's my pleasure to be part of the self-motivated and dedicated team at Deep Creek Preschool.